From colors to the final coat of paint
Our dedicated painting team is with you every step of the way
A freshly painted space can completely transform the entire mood and feeling of your house.
At Oak City Coatings, we offer a wide range of interior painting services for homeowners in Wake County.
Whether you are sprucing up your space with a color change on a few walls, tackling a new home renovation project, or getting your home ready to sell, we would love to help you transform your space.
Nick and his team were professional, meticulous, courteous, and timely in all aspects of the interior paint job. We highly recommend Oak City for any paint job.
Spend more time doing what you love, while we handle the painting.
step one
Book Your Estimate
Your painting needs are as unique as your home. We are dedicated to creating a thorough and detailed estimate that is created to meet your specific needs.
step two
Color Consultations
Meet with our color consultant to help narrow down your vision and confidently select colors for your painting project. No more rushing to the paint store and picking colors on a whim.
step three
Your Paint Project
Once your project start date is here, our team will be ready to transform your space with care so you can focus on what you love while we tackle the details of your painting project.
Recent Interior Transformations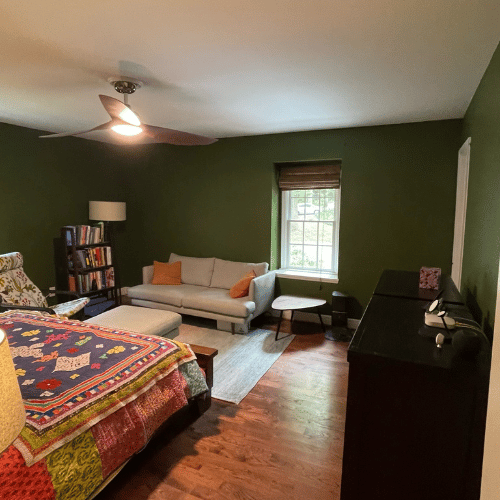 Nick and team were professional, kind, patient as color consultants, and they did the most flawless large paint job I have ever seen. Highly recommended.
-Joe S.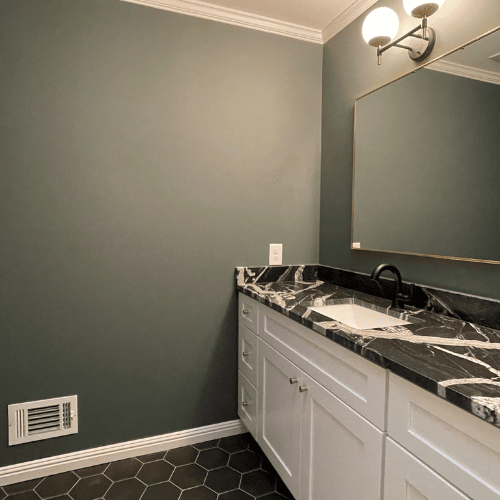 "I cant speak highly enough about Nick and the team at Oak City Coatings. From start to finish, there was a high level of communication around meets up to discuss our projects, time to select paint colors, and day of services were quick and of good quality."
-Brittany L.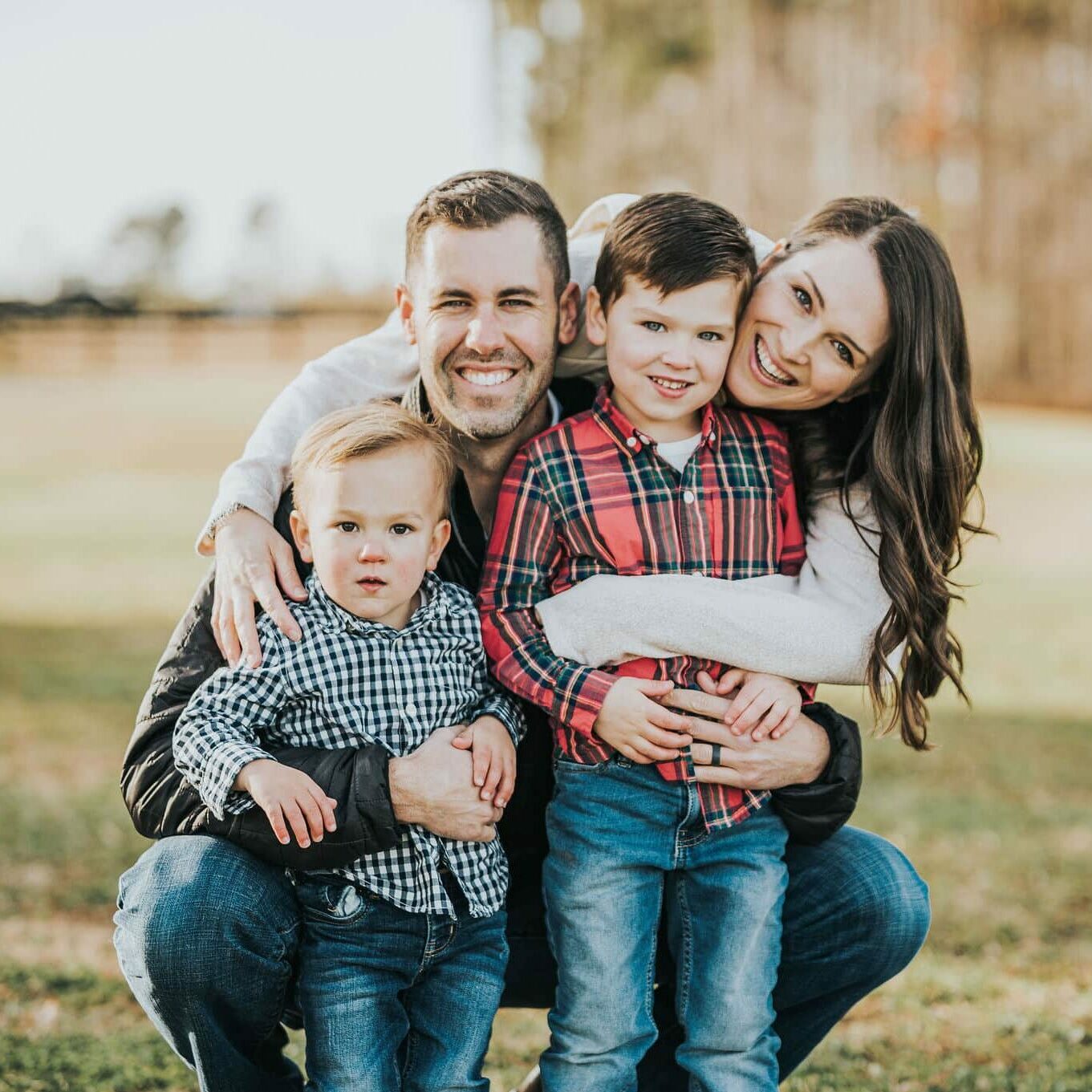 The passion behind Oak City Coatings
Oak City Coatings Founder Nick is a Cary native who has a background working in Residential and Commercial markets for Sherwin Williams, overseeing thousands of small to large-scale projects. After a decade of growing his knowledge in the field, he realized his passions lay in sharing his expertise with homeowners and delivering an unmatched painting experience.
Oak City Coatings was founded with the mission to deliver a professional, dependable, and thoughtful paint experience to homeowners in Raleigh, Cary, Holly Springs, Fuquay-Varina, and Apex. We strive to deliver the highest quality for every one of our projects because your home and our community deserve the best.
other homeowners have asked so
Yes! We make sure we protect our customers by carrying the appropriate coverages for general liability and workers' compensation. We recommend using a company with worker's compensation, even if it isn't us!
We maintain a $1,000,000 general liability insurance policy on all people working on your home. With safety in mind, we will do everything we can to avoid any injuries on the job site. However, accidents can happen. We have the proper coverage so that you don't need to worry about a thing! Our insurance policy will cover any accidents that arise.
Additionally, we have an all-inclusive Worker's Compensation through NorGuard Insurance. Many painting companies do not have this policy, but we feel it is very important to keep our painters safe and covered. Also, it covers you (the homeowner) from any lawsuit against you and your property were someone to get hurt.
Our work is covered by an all-inclusive 2 year and 5 five warranties. If any areas are not taken care of properly, you can be sure problems will show up in those first couple of years. We stand by our work & will come out to fix any problem areas that you find.
We warranty quality work. That means we require a full power wash for exterior surfaces, all of the necessary prep work, and quality materials in order for us to back up the work. If any corners are cut, such as requesting minimal prep work to stay on a budget, you may save money in the short run but we cannot guarantee that the job will last and will not be covered under the 2 year and 5-year warranty. Full prep work is essential.
You can expect your 2-year warranty paint job to last anywhere from 6-8 years. Some customers would like a paint job that lasts longer than 6-8 years. If that is you, we recommend doing a higher quality paint such as Duration or Emerald from Sherwin Williams to give you extra protection around your home. These products come with our 5-year warranty.
In-Person Estimates typically last anywhere from thirty minutes to two hours, depending on the size of your painting project. 
During this time, we will meet you at your home to discuss your specific project. We ask that you please set aside around thirty minutes at the beginning of your appointment to speak to us about your project.
For the remainder of our time at your house, we will be measuring your space to gather all the information needed to finalize your estimate. All estimates will be emailed directly to you and discussed either in person or on the phone with our team. 
We offer a two year guarantee on all projects. If you use a high-end paint or double coat your home, we add three years to that warranty (for a total of five years). So, if you notice an issue – small or large – please call our office. We strive to create "customers for life," so the fact is, you can call us any time after your project has been completed!
We look forward to helping you cross painting off your to-do list.