The best paint for your home and the reasons we use 'premium paints' on all our jobs.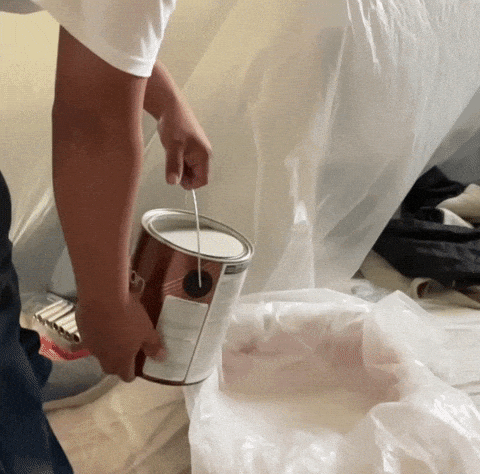 When choosing the paint product for your upcoming project, it may be tempting to go the route of the cheapest option from your favorite paint store. You may be wondering, "Is the upgrade 'really' worth it?". From our experience, yes – upgrading your paint for your interior or exterior paint project is always worth the additional cost.
Here are the top five reasons we only use premium paints and why it's the best paint for your home.
First, let's dive into what 'premium' paints are. In short, premium paints use advanced technologies and the highest quality materials. These work seamlessly to produce the best quality finish for your painting project.
Longer Lasting –

Upgrading your paint from basic to premium means longer-lasting. In turn, it means you will get more 'life' out of your paint project. The paint resists fading, peeling, and helps to produce a smoother overall finish.

Durability –

Premium paints are made with advanced stain-blocking technology. This makes it the best paint for walls. You can more easily wipe away common household stains with just soap and water—no more stains from little fingers, bumps, and coffee, wine, or tea. 

Mold + Mildew Resistance

– Premium paint for interior and exterior walls contain anti-microbial properties. This makes them perfect for repainting your kitchen and bathroom walls.

Better Final Appearance –

Premium paints deliver a more consistent finish, smoother coverage, and an unmatched richness in color. As a result, your painted walls will be as stunning as it is smooth.

Your Health and The Environment

– Two things that are extremely important to us at Oak City Coatings. Most, if not all, premium paint products carry a Green Guard Gold level certification for indoor air quality. In other words, the traditional 'smells' of paint will be minimal. As a result, you can rest assured the air is safer for you and your family to breathe after your interior paint project. 
Our go-to products for every one of our interior and exterior paint projects are Sherwin Williams Duration, Sherwin Williams Emerald, Benjamin Moore Aura, and Benjamin Moore Regal.
Ready to transform your home? Get in touch with us today.