Are you looking to update your kitchen cabinets with a fresh coat of paint but need some kitchen cabinet color inspiration? Whether you're remodeling your entire kitchen or are just giving it a refresh with new kitchen cabinet paint, you can really make your space and style come alive with the color you choose. Painting kitchen cabinets isn't the easiest DIY project, therefore, you want to make sure you love the color (and will love it for years!) before you get started painting. Read on to discover the 8 best colors to paint your kitchen cabinets and get inspired by these kitchen cabinet colors to choose one that will match your style and home. 
What To Consider Before Choosing a Kitchen Cabinet Paint Color
When shopping for kitchen cabinet paint colors, there are a few important things to consider. 
First off, keep in mind the best type of paint for kitchen cabinets. There are a few features you'll want to look for, such as how hard the finish is, how scratch resistant it is, and how easy it is to clean. Choose a high-quality paint product that is designed to go on smooth and be durable on kitchen cabinets. 
You also want to consider the design and color scheme of your kitchen and the surrounding areas in your home. Look at the color and hue of the flooring, walls, backsplash, island, and even appliances. You want your kitchen cabinet paint color to blend well with these colors. 
Lastly, consider the trends. If there is a certain kitchen cabinet color trend you love right now, think about the longevity of it and if you'll like it 5 or 10 years from now. It might be worth choosing a less trendy color as opposed to wanting to change it in a few years. 
8 Ideas For Kitchen Cabinet Colors + Kitchen Cabinet Color Inspiration
Are you ready for some kitchen cabinet color inspiration? We've compiled the 8 best colors to paint your kitchen cabinets to help you choose the perfect color for your kitchen!
#1: Classic White Painted Kitchen Cabinets
While other colors are gaining in popularity, classic white is still one of the most popular kitchen cabinet colors. It's timeless, versatile, clean, and crisp. White kitchen cabinets never go out of style and can really brighten a space and make it appear bigger and more spacious. Plus, by choosing white cabinets, you give yourself the creative freedom to experiment with other colors in your kitchen, such as colorful backsplashes, countertops, dinnerware, or decor. Classic white cabinets complement any style, whether your home is traditional, modern, rustic, etc.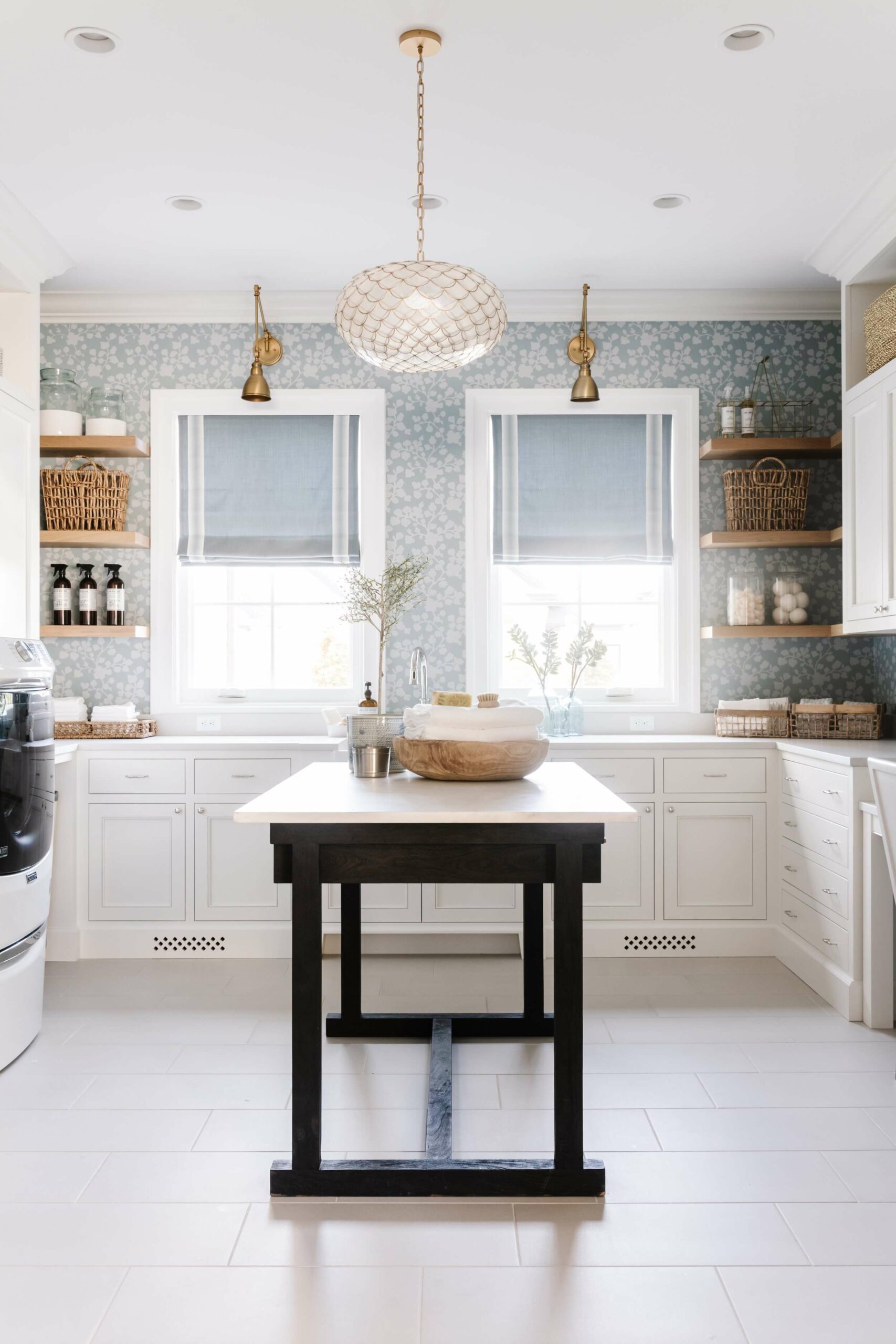 #2: Navy Blue Painted
Kitchen Cabinets
If you are looking for a bold, sophisticated look, navy blue kitchen cabinets can be an excellent choice. Navy blue is bold, yet elegant. Navy blue kitchen cabinets pair well with gold or brass hardware and can add a sense of luxury and warmth to the space. If your kitchen has a good amount of natural light, especially if you have light-colored walls, navy blue kitchen cabinets look great!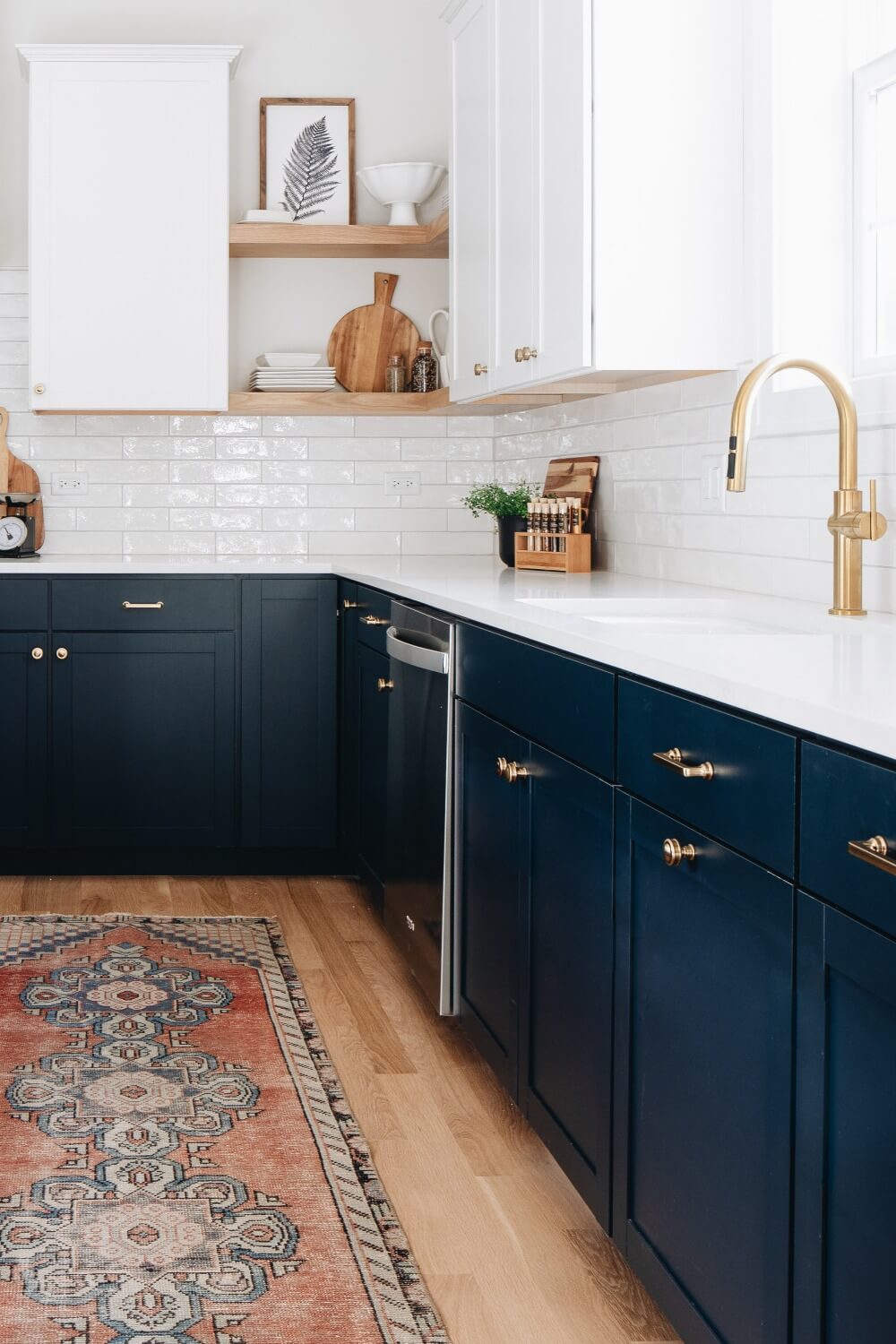 #3: Soft Gray Painted
Kitchen Cabinets
There are a ton of variations and hues of gray, making it a versatile color for kitchen cabinets that can adapt to many different styles. Soft gray cabinets help create a soothing atmosphere that also looks contemporary. If your style is modern and minimalist, soft gray kitchen cabinets might be the way to go! With soft gray, you can add pops of color or pattern in other areas of your kitchen without overwhelming the space.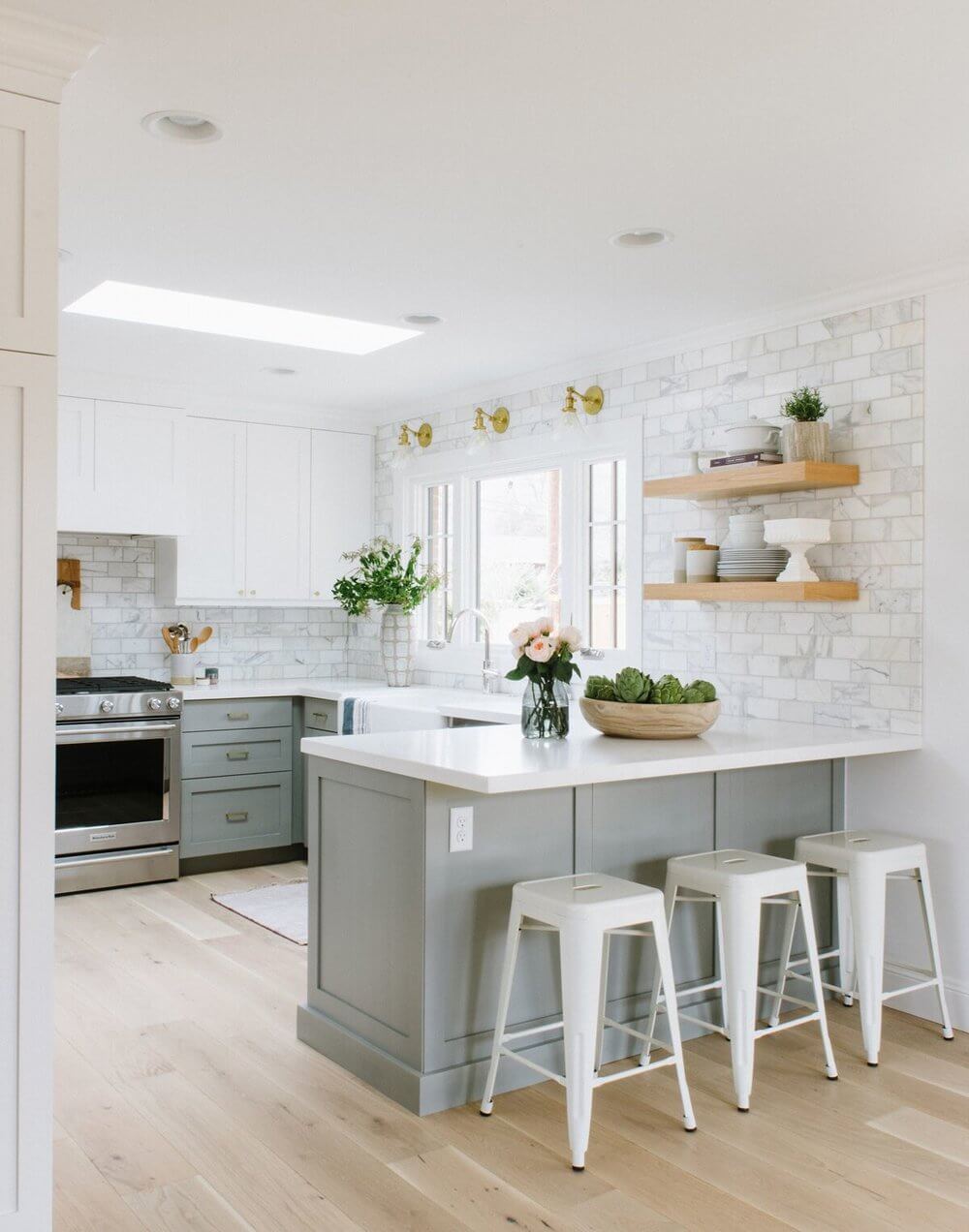 #4: Sage Green Painted
Kitchen Cabinets
If you're looking to embrace a more earthy look in your kitchen while still remaining fresh and calming, the soft shade of sage green looks stunning on kitchen cabinets! Sage green is more muted than brighter shades of green, making it a serene, natural-looking color. This pairs beautifully with wooden accents and earthy tones to create an inviting, homey vibe in your kitchen.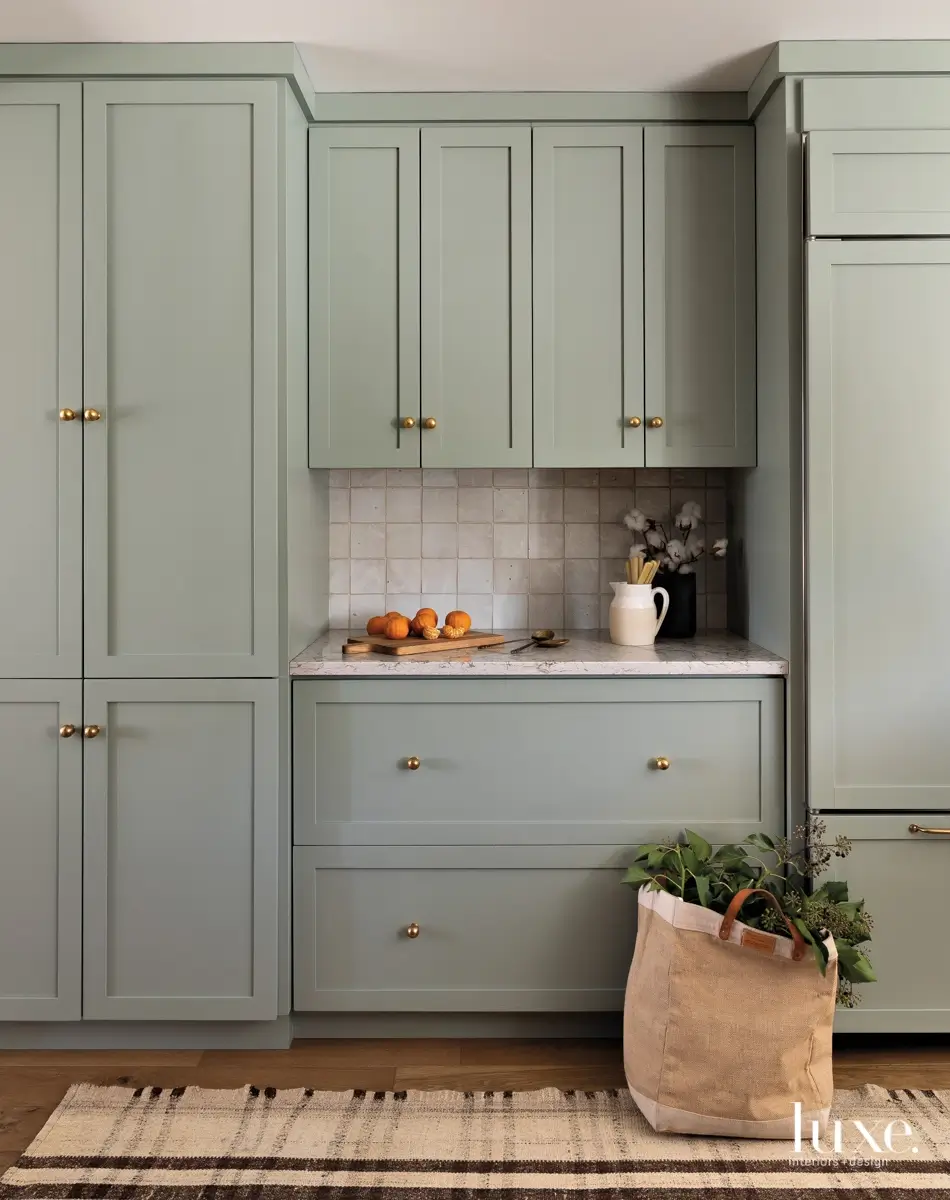 #5: Charcoal Gray Painted
Kitchen Cabinets
Do you want a more bold, dramatic look in your kitchen? Charcoal gray kitchen cabinets can help create that as well as a sophisticated, modern look. Darker colors like charcoal can give the space a rich, luxurious feel while remaining contemporary. However, keep in mind that in order to prevent your space from looking too dark, you may want to choose lighter-colored countertops, backsplashes, and accents. If you have a smaller space, a darker color like this may not be the best option. This would work well in larger, open-concept kitchens.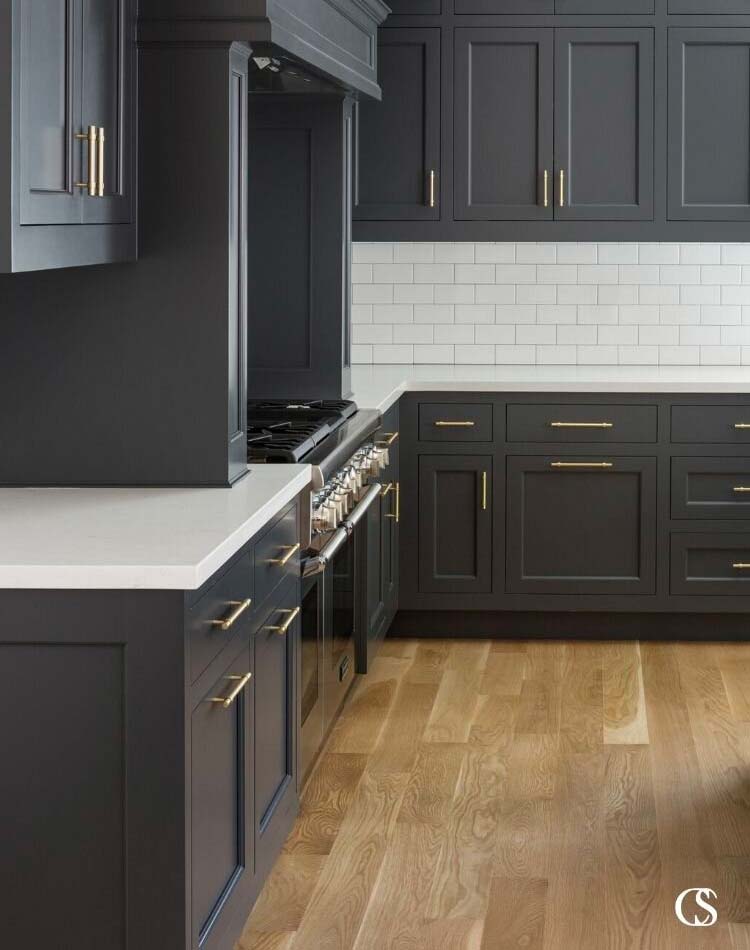 #6: Creamy Beige Painted
Kitchen Cabinets
If bright white is not your style, but you still want something lighter and timeless for your kitchen cabinet paint color, creamy beige is a great alternative. Beige works well in various kitchens of different sizes and styles. It's another great neutral that allows you to be creative with the other colors and accents in your kitchen. Beige can give your kitchen a cozy vibe that stands the test of time!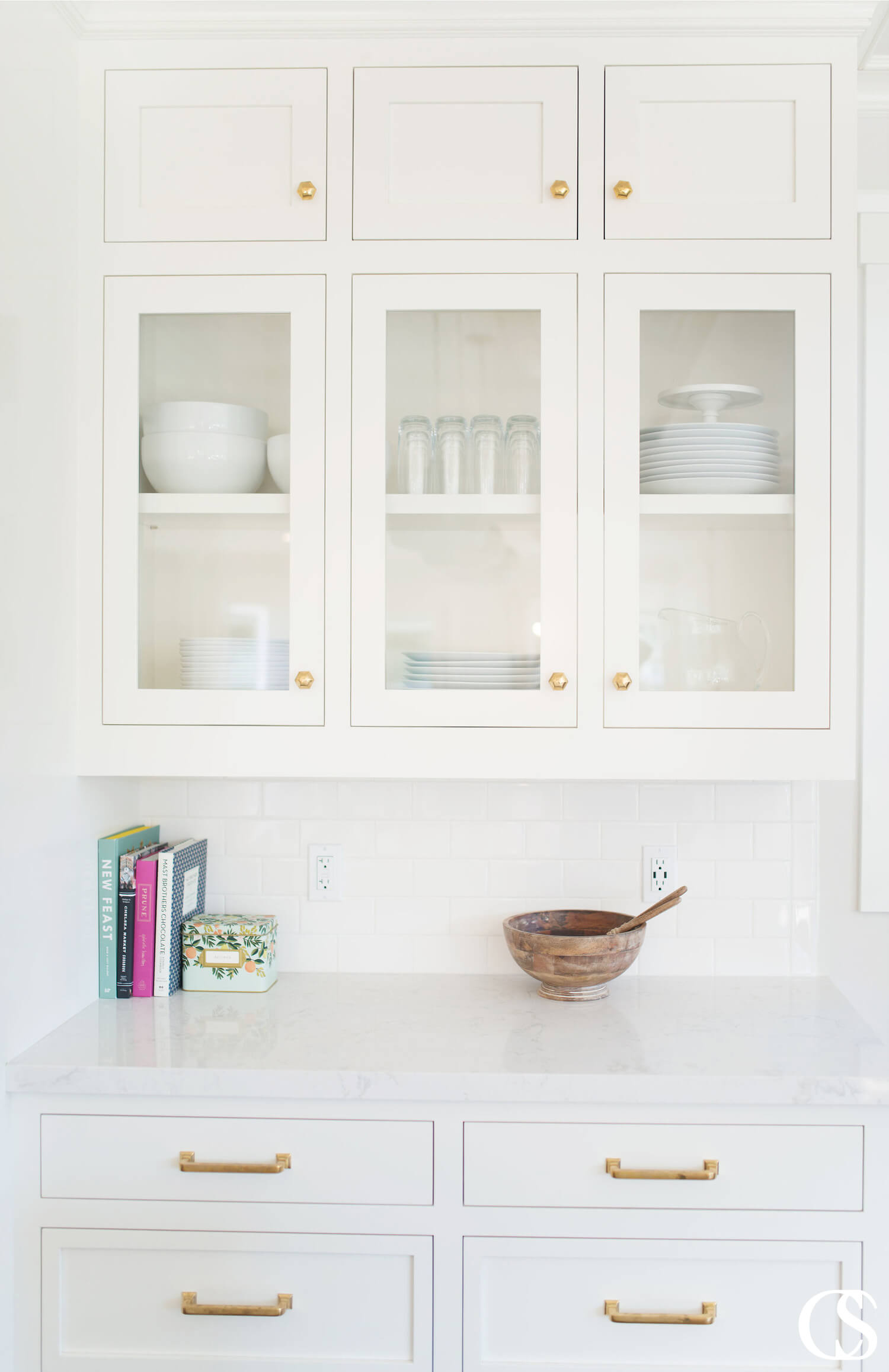 #7: Rustic Red Painted
Kitchen Cabinets
For a more bold, warm look in your kitchen, go with a rustic red kitchen cabinet paint color. A muted orangey-red kitchen cabinet can give the entire space a rich, cozy feel. This pairs perfectly with natural accents and wood floors. If you have a farmhouse-style home, this color might just be for you!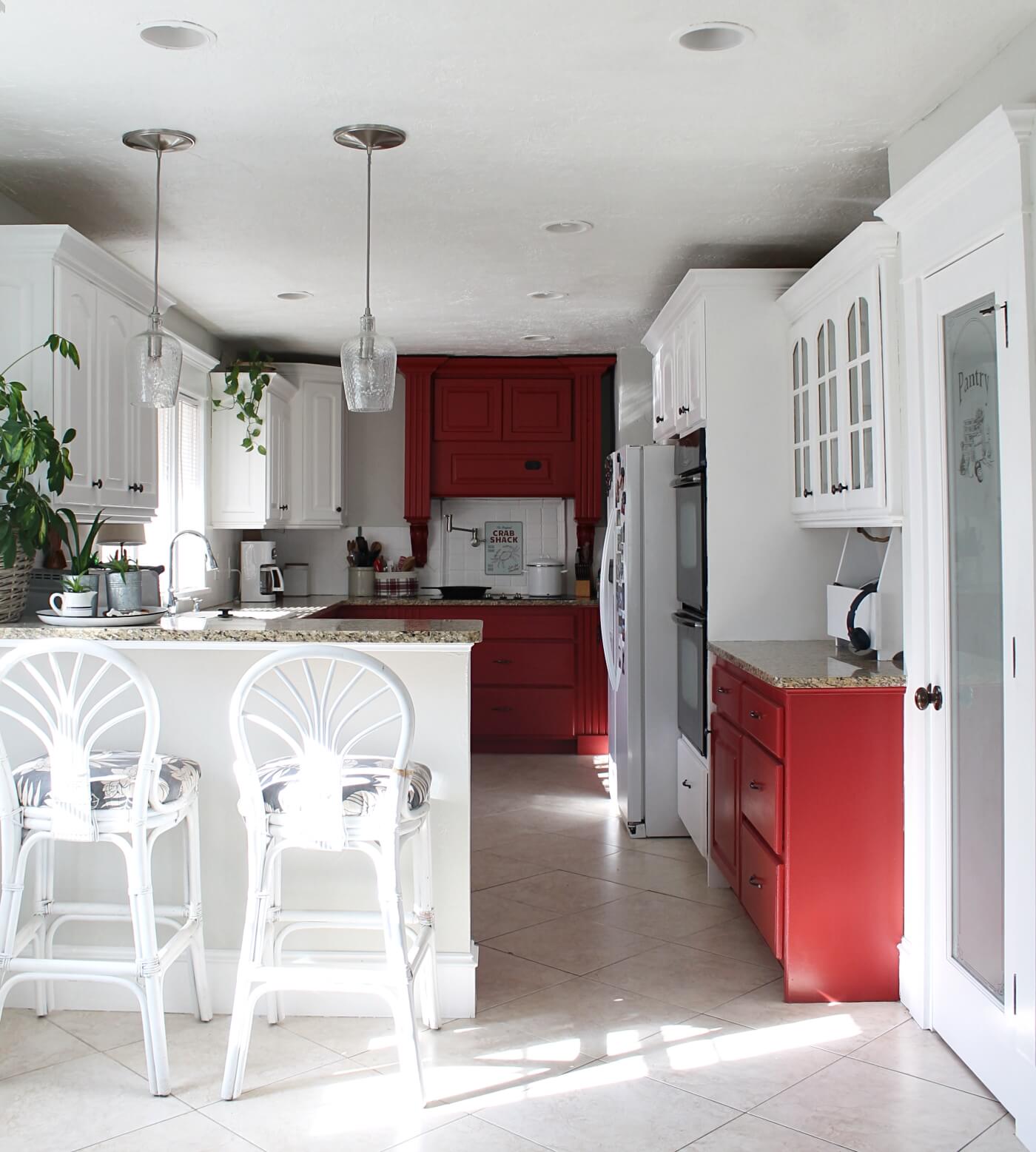 #8: Bold Black
Kitchen Cabinets
Looking to create a moody, modern, and bold look in your kitchen? Black kitchen cabinets can really make a statement in your home! Black cabinets are sophisticated and go well with various styles, such as contemporary and industrial. Again, when going with a darker color, remember to brighten and open up the space with lighter-colored walls, metallic hardware, and accents, and add visual interest with open shelving or an open-concept kitchen.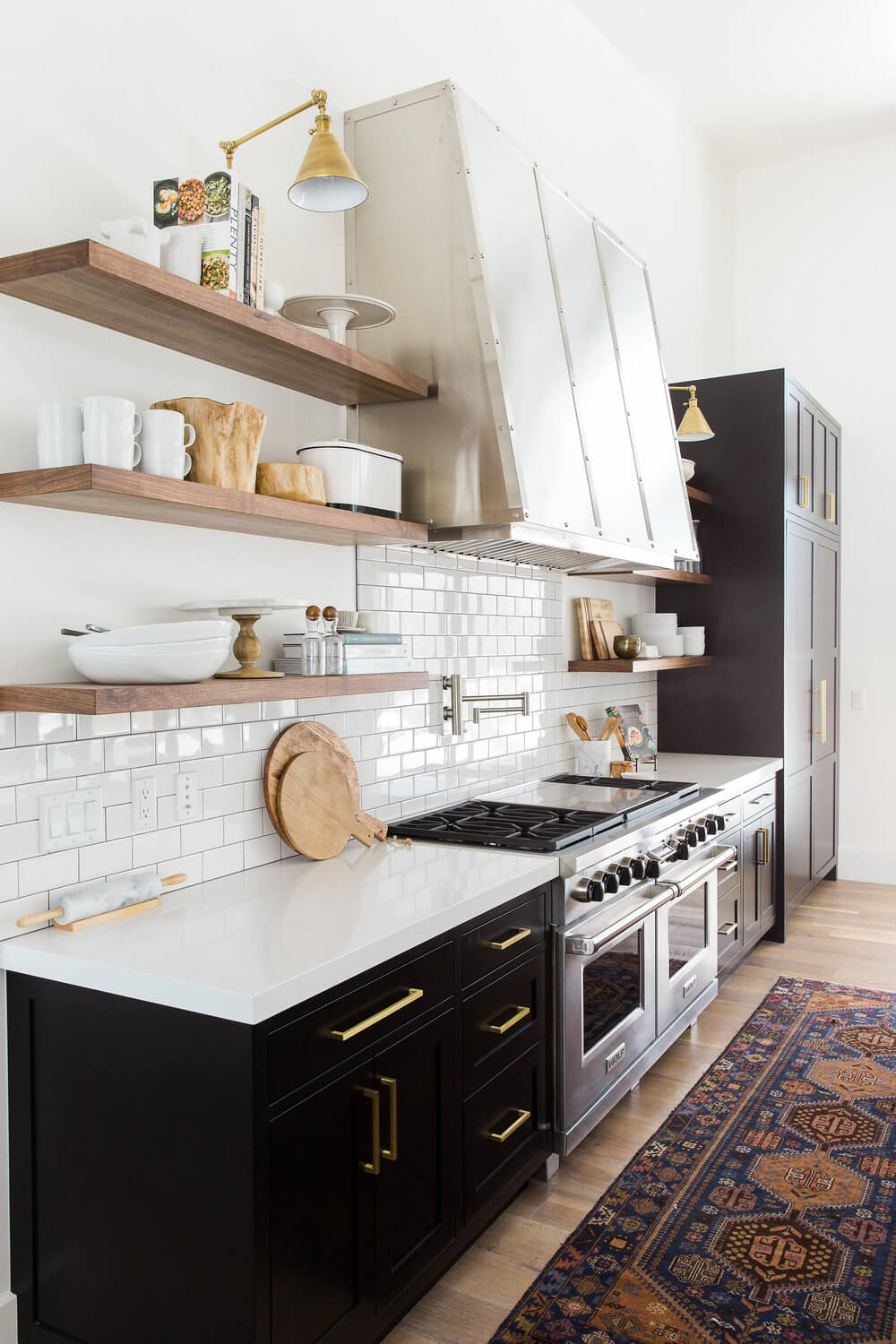 We hope you feel inspired by these 8 ideas for kitchen cabinet colors. The most important thing to remember when choosing the best kitchen cabinet color for your home is to consider your unique style, the existing decor and color palette in your home and kitchen, and the vibe and feel you want your kitchen to emulate. 
Have fun with your cabinet colors, and don't be afraid to test different colors in all lightings to see how it looks in your space throughout the day. 
Once you have your color nailed down, opt for high-quality paint products and follow this step-by-step guide for prepping and painting your kitchen cabinets so they look professional and amazing for years to come.
If choosing your paint colors is as far as you'd like to go in the painting process, you can visit our contact page to book a free consultation call to learn more about working with us to get your kitchen cabinets painted! We'd love to be a part of your kitchen cabinet transformation!